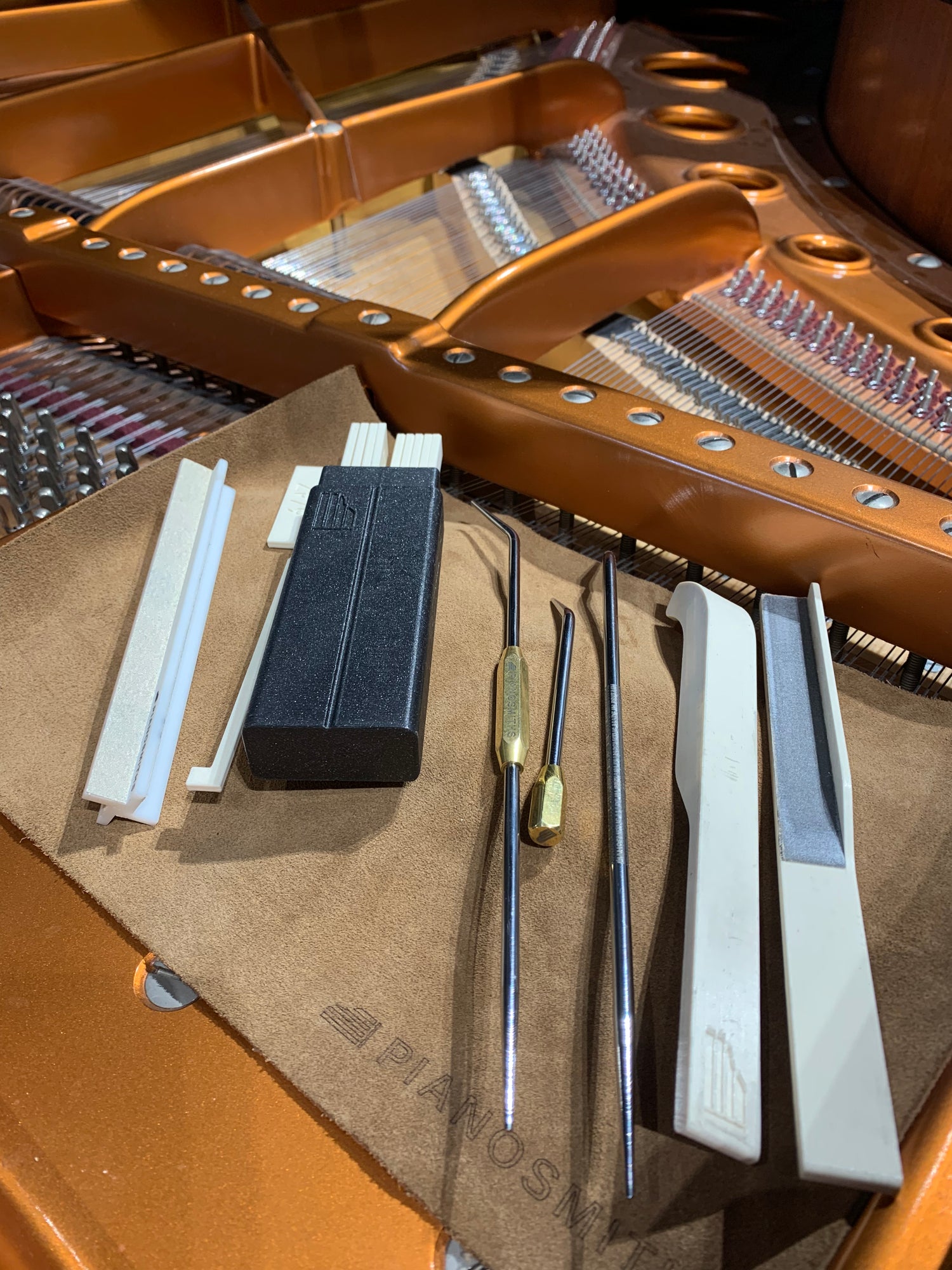 Our Story
Adrian and Martin, a pair of skilled piano technicians, one with a passion for the meticulous art of restoration and the other with a focus on the harmonious skill of tuning and maintenance, serendipitously encountered each other via the influential platform of social media, more precisely Instagram, amid the inaugural wave of the Covid pandemic lockdown.
Adrian likes to make things to make his life easier for himself and is a craftsman with the tools and knowledge to get things done and Martin just wanted to make his tool bag lighter and be more accurate in his day to day technical and tuning work but lacked a workshop.
It turned out Adrian had made a hammer that Martin wanted, they had been following each other for a while so Martin reached out and asked to buy the hammer and quickly realised just how close they lived to each other. This swiftly turned from buying a hammer, to a firm friendship and a meeting of minds. Ideas went from just thoughts to actual tools being made within hours of them meeting, using new exciting technology and with the help of friends, family and a whole lot of support from the piano tuning and technician community we were able to bring the tools that we had been dreaming up for years to life with the bonus of being able to make other technicians lives that little bit easier too.
We hope that the tools we create go on to make your tool cases lighter your work more accurate and make you feel that little bit more professional.